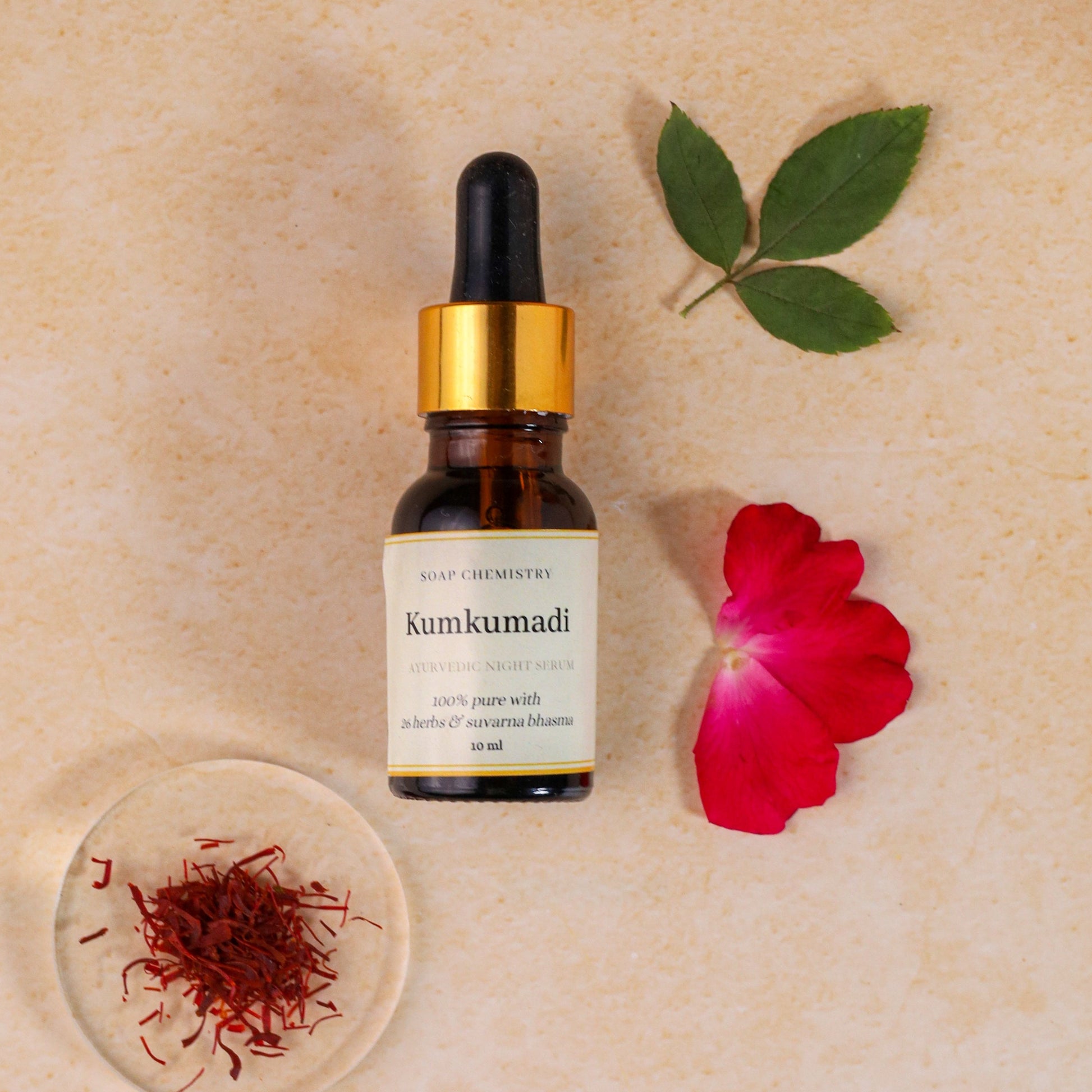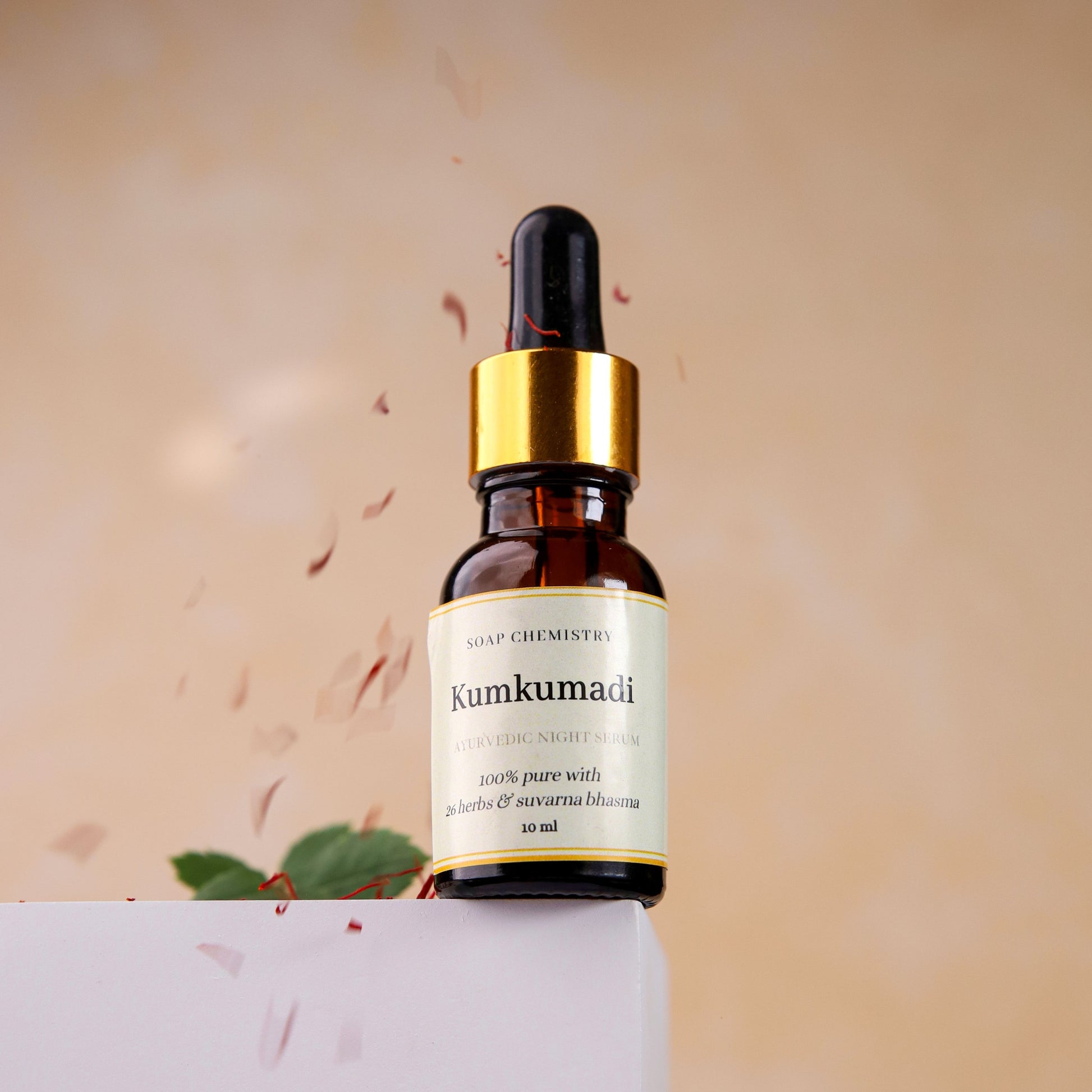 Sale price
Rs. 900.00
Regular price
Rs. 1,200.00
Estimated Delivery:Dec 12 - Dec 16

Free Shipping : On all orders over INR 1000
Kumkumadi Oil 10ml
Sale price
Rs. 900.00
Regular price
Rs. 1,200.00
What is Kumkumadi oil?
Kumkumadi Thailam is prescribed in the ancient Ayurvedic text of Ashtanga Hrudaya, as an essential beauty treatment for the face. It is now clinically proven to brighten & illuminate skin and delay signs of aging. A must-have essential for bright, radiant, and rejuvenated skin.
Benefits
Sandalwood clears blackheads & reduces spots. Manjistha tones skin to reduce fine lines. Licorice reduces signs of aging. Saffron illuminates skin and reduces pigmentation. Lakh, Manjistha, and Blue Lotus have anti-bacterial properties that help your skin heal acne, pimples, and blemishes. Indian Barberry (kaliyak) in the oil helps prevent the secretion of lipids, which is best for taming oily skin, unclogging pores, and preventing acne.
Ingredients
Rose water, Red sandalwood (rakt chandan), Saffron (kesar), Laccifer lacca (laksha), Rubia cordifolia (manjistha), licorice(mulethi), kaliyak, khush, padmakh (rudraksh ratna), vatankur, pilkhan, dashmool, vetiver roots, Hibiscus, Indian barberry (daru haldi), Orange peel, rose petals, goat milk, sesame oil, mayaphala, patanga, suvarna bhasma, Blue lotus (neel kamal), symplocus racemosa (lodhra).
How to use?
 Just take 2 to 3 drops on your face and apply it through your face, You can use the guacha and massage your cheekbones, forehead, jawline & neck. Use this before bedtime as a night serum or else it can also be used in the day time too.